Top Hat
Top Hat is a student engagement system that allows you to ask questions, take polls, give quizzes, and receive feedback from your students during class. Top Hat is a bring-your-own-device solution, which means that students can use any web-enabled device (laptop, tablets, smartphones) to participate. With Top Hat, you can submit your answers via text messaging so that students can use older cell phones as well.
Top Hat has recently updated their tools, combining Top Hat Classroom, Assignment, and Test into a single product - Top Hat Test. Top Hat Test has been integrated with Canvas so that instructors can create interactions and sync grading and class roster information between the two systems. Instructors can easily send grades from Top Hat into Canvas.
View the Application Licenses page for pricing information.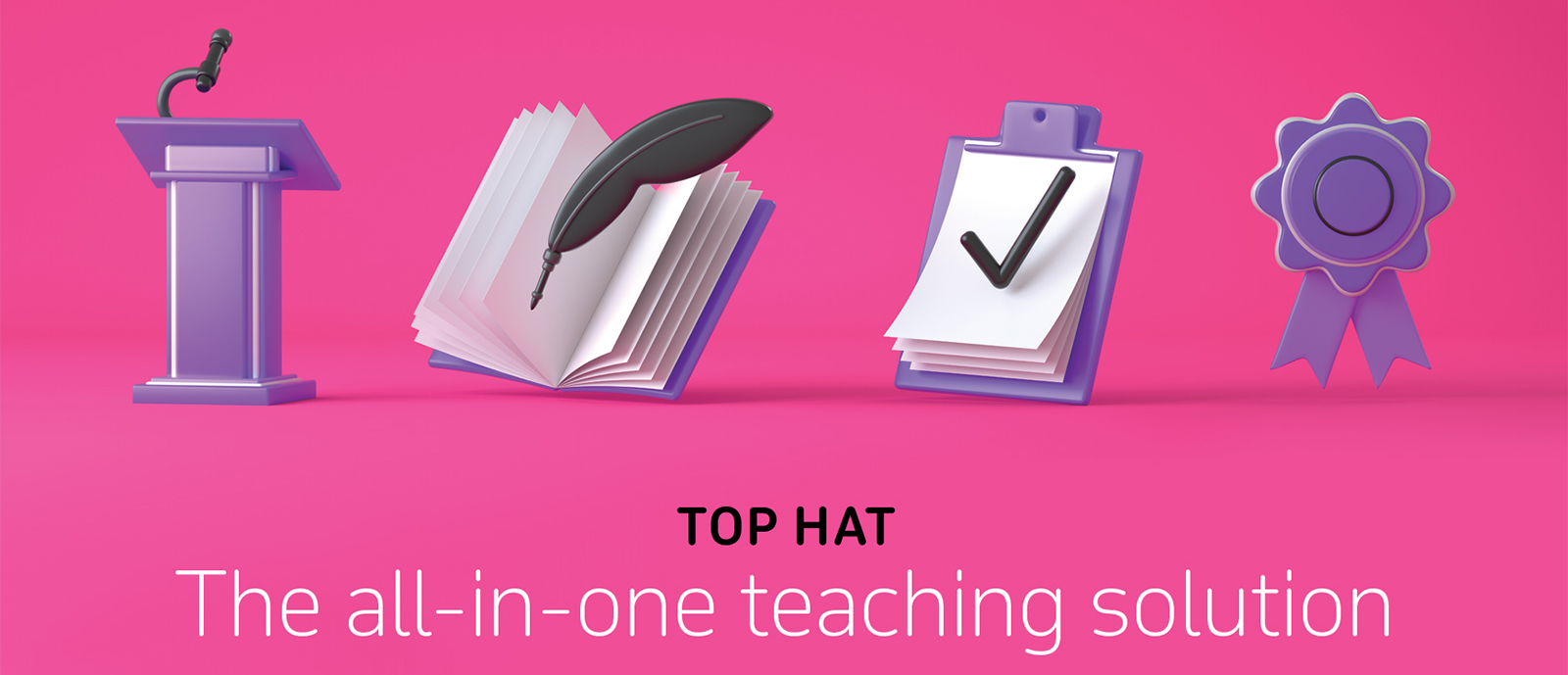 Top Hat Gradebook
The Top Hat Gradbook gives instructors an insightful way of viewing and managing student data. The simple interface offers instructors the ability to see their students progress with features like color-coded attendance records, and provide an ability to view grades as either points or percentages.
Top Hat Test
With Top Hat Test, Instructors can securely administer tests and quizzes on their students' own devices. Top Hat Test allows instructors to automate grading to save time, and manage grades for formative and summative assessments all in the Top Hat Gradebook.
Top Hat Insight Reports
Insights Reports are mailed to instructors each week, providing a recap on each students' performance on Top Hat questions. The Insight Reports offer recommendations on how instructors can intervene early and help students succeed.
Getting Started with Top Hat
Instructors can find resources at the Top Hat Success Center. There are specific resources for Creating and Using Questions or Creating and Using Discussions during class.
Students can find step-by-step help in the Creating Your Account guide.
Technical Support for Top Hat
Top Hat has direct support at 888-663-5491, chat support, or send an email to support@tophat.com. You can also find online help in the Knowledge Base and Teaching.